Congratulations to all the winners of the FracProperty Chinese New Year 2022 Contest!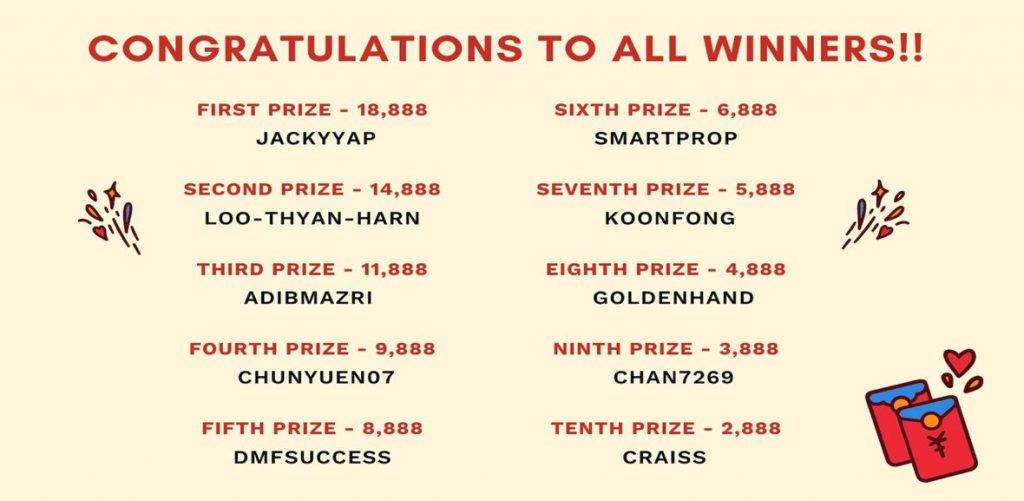 A big "Thank You" to all our winners as well for helping us spread the word on FracProperty. Let's keep building our community of like-minded individuals keen on expanding their investment horizon. Just continue sharing your unique link with all your friends to get even more FREE FRACs. Remember that you can also supercharge the amount of FRACs you get by leveraging on our Affiliate Program.
Your FRAC winnings will be credited to your account soon, so make sure you login to verify that they are safely in. And don't forget to keep checking on our updates on how best you can utilize all the FRACs you now hold. Once again, well done!
Team FracProperty